Culture Advancement System
When Culture is first achievement follows
 Character based solutions will support the character based challenges your school is facing!  
Improving School Culture is like improving ones health, it happens with intentional practices.  
Smart & Good Schools
FOLLOWING THE RESEARCH OF CHARACTER-BASED SOLUTIONS 
The foundation of our work relies on our ability to shift the way we think  and act everyday. Ignite has aligned with Smart & Good Schools report to the nation. 
  Ignite collaborates in a blended learning model with your leadership team to identify building goals and initiatives.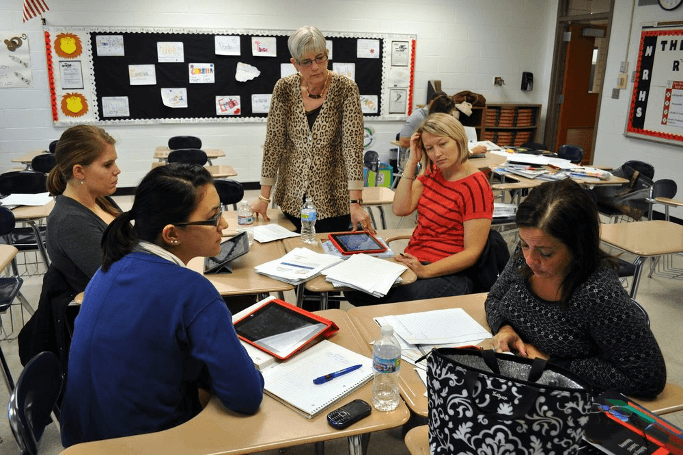 The 4 steps of our achievement culture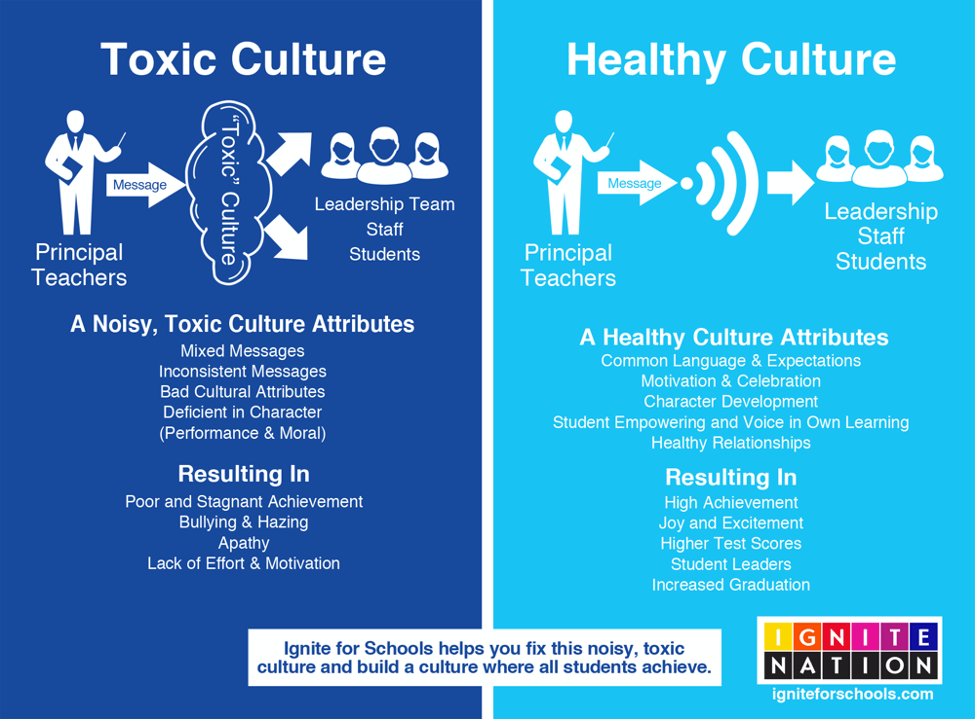 1. Identify Current state
Let's establish the baseline of your existing school 'culture' by an informal audit or by conducting the CEEA school survey. This Culture Advancement report is generated by our assessment partner, "The Institute for Excellence and Ethics".  
This understanding and acceptance of the current state can enable a school to establish the 'desired state' and the creation of  relevant practices to close the gap. Here is a sample: Summary Report Secondary Level 
2. DEVELOP SHARED BELIEFS
Shared beliefs are the first foundational documents that will help you create a unified and consistent culture.
In a rampant toxic culture, there is no coherent set of common values that drive an organization. Everyone is driven by personal beliefs and feelings.
Shared Beliefs are created by all adults who influence a building's culture.
Using your Culture Advancement Report as an anchor, everyone becomes a part of the creation process to develop powerful solutions.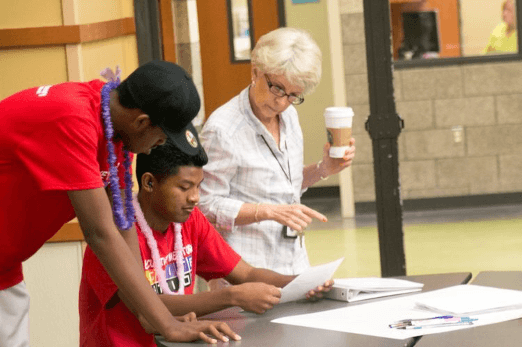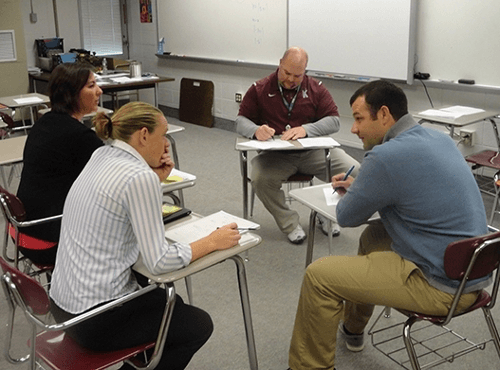 3. CREATE COMPACT FOR EXCELLENCE
Students respond to a safe and consistent climate, so they need classroom consistency for successful teaching and learning to happen.
The Staff Compact is an action plan agreed upon by all staff, created out of their share beliefs that give ownership and accountability in their actions and behaviors.
The commitment to ones shared beliefs comes from a collective focus to improve their success culture that impact classroom behavior and student achievement.
4. COLLABORATE ON YOUR  
SCHOOL-WIDE TOUCHSTONE
True to our methodology of our work, we believe that all staff and student voice must drive the creation and implementation of your school wide touchstone. This action plan is a living document that the entire school community rallies around. Your school touchstone will strengthen school spirit and upgrade your school and districts culture.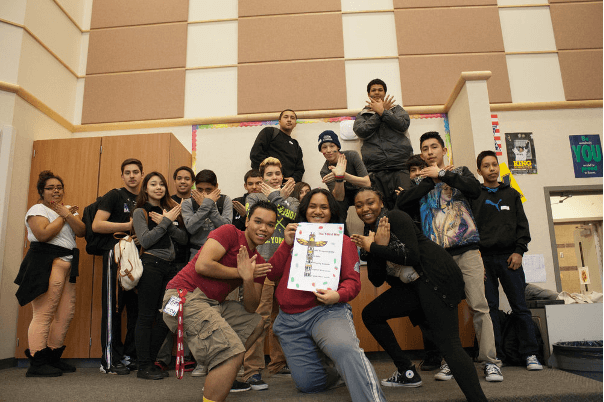 Is it the school climate or  School Culture you want to impact?