Ignite Nation's Mantra
To empower belief in everyday people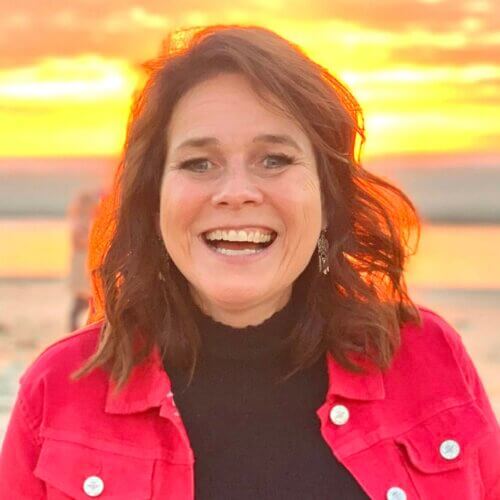 Kris and her husband Ashoke came together 23 years ago with a vision bigger than themselves. While raising 5 children they created an opportunity for schools to strengthen their culture & empower students.
Through partnering with thousands of schools, this intuitive leader weaves together experiential learning and social emotional leadership into every part of Ignite. She is widely regarded for her transformational student-led mentoring system and elementary character- SEL system supporting over 1/2 million students. Kris has an intuitive ability to see the big picture and experience of partnering with districts in 19 states to help strengthen their everyday people to be the solution.
Kris loves to have adventures with her adult kids and grandkids. She is a foodie who loves to travel internationally and spend time in the Pacific NW boating and hiking.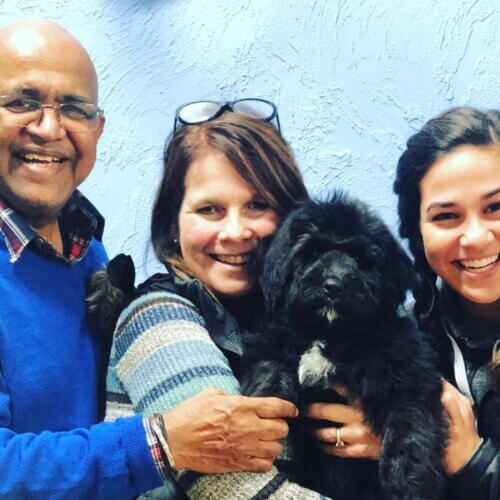 Ashoke began his second career after being Sr. VP of Sales for Great American Opportunities. He had a passion to help schools transform their school culture and to help administrators strengthen their leadership skills.
This drive led him to co-found Ignite Consulting with his wife Kris in 1998. Ashoke spent the past 22 years partnering with districts across the country supporting staff through the Ignite Culture Advancement System. This creative process includes research practices from Smart & Good Schools. The character based solutions provide the foundational alignment for common language and step by step process of upgrading school culture.
He loved to play tennis, reading and hang out with his 5 kids, grandkids and wife Kris. Ashoke passed away in February 2020, but his vision and leadership lives on.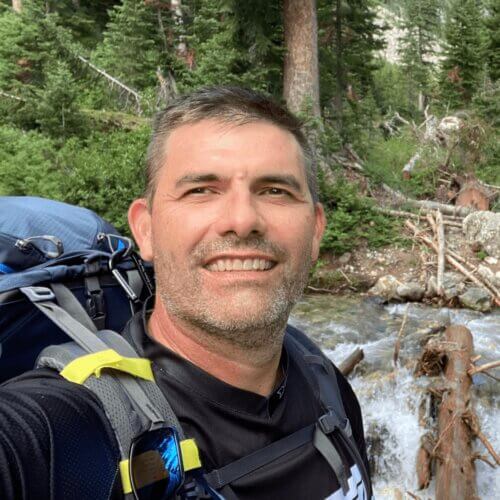 Jeff began his first career as a graphic designer and dabbling artist for one of the largest digital sign companies in the midwestern US. He could not escape his passion for people. These passions brought him to a 25+ year career in working with students and student families.
Jeff's commitment and impact has allowed him to see students become powerful world changers and global citizens across the midwestern and southwestern US. Jeff has dedicated his life to coach and see students discover who they are and how they can live with passion, purpose and meaning.
Jeff has partnered with the Ignite Team for over a decade and is currently serving as the Director of Training. While working with Ignite, Jeff has been able to thrive in his wheelhouse and share his inspirational story of growing up as "that Kid' and how a mentor changed the course of his life.
Jeff, and his wife Jana, currently reside in Phoenix AZ. When not working with students you will find him outdoors on a backpacking hiking adventure or experiencing the thrill of adrenaline through motorsports. Occasionally, he can still be found creating a commissioned art piece for friends and family. Jeff's "bucket list" adventures are to backpack to basecamp at Mt. Everest and the entire John Muir Trail.
Interestingly, he might be bit of a 'unicorn'… he, enjoys doing home repairs and remodeling his house.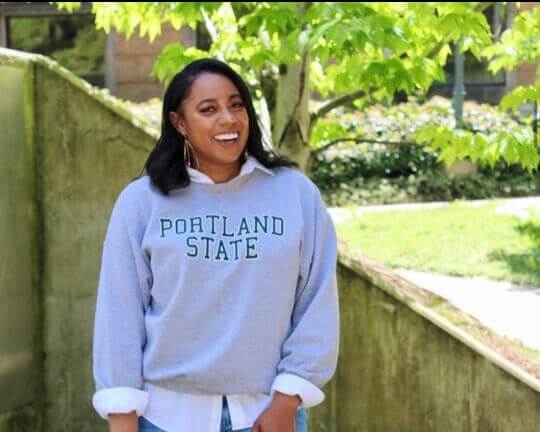 Meet Rejie Wright, she is a Mount Tahoma High School graduate and was very involved in her High School community. Rejie "Grew up Ignite" and has been through all parts of the Ignite system. In 2013 Rejie became an Executive Mentor. After graduating from High School she naturally became a part of the ignite family, transforming into an Ignite intern from 2014 to 2019. During this time Rejie specialized in creating summer content and training students at Exec and Mentor Camp.
In 2019 Rejie graduated from Portland State University with a Bachelors of Science in Social Science with an emphasis in Criminal Justice and Early Childhood Education.
In the summer of 2020, Rejie transitioned into the role of an Ignite Coach and Lead Trainer. Where she worked with advisors to guide them through the steps of becoming an Ignite sustainable school. Rejie has helped to develop curriculum in spring transitions, mental health awareness and social justice.
Rejie has worked as a 9th -12th grade Special Education teacher in Tacoma Washington for 3 years , where she advocates for students with disabilities while also working towards her Masters in Curriculum and Instruction. Her love and passion has and will always be for the wellbeing of all students. Rejie continues her social justice work by serving on her school district's equity team to ensure that the voices of marginalized black and brown students and families are brought to the forefront.
Rejie has made another huge transition and accepted a full time position with Ignite as the Director of Strategic Partners and Ignite Coach.
Rejie brings an awesome energy, perspective and knowledge to the ignite team. She loves Home DIY projects, reading, and walks in the park with her husband and son.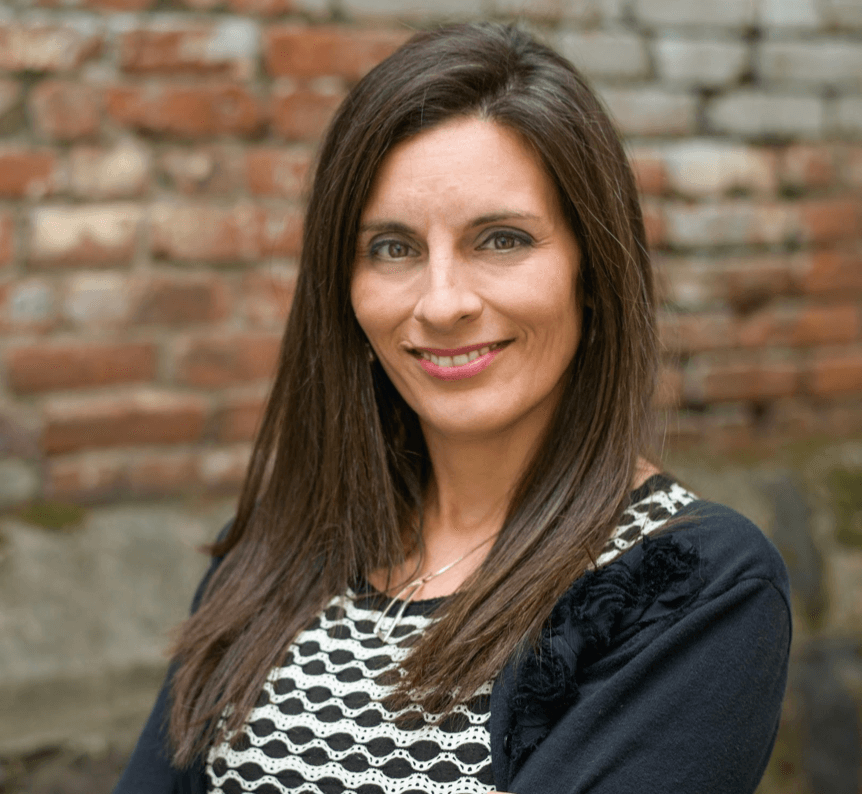 Jeannie Oliver has over 20 years of experience in education, including teaching, curriculum design & alignment, DEIA and professional learning facilitation. Jeannie has had the honor of partnering with schools in the Middle East, Asia and across the country. Her passion for student engagement, improving effective teacher instruction, and student success in learning is what drives her collaborative process every day. Believing in continual learning and enhancing her craft, she's committed to being a thought-partner, sharing best practices, and lean into creative approaches that'll help teachers and administrators improve and enhance instruction to provide students with optimal learning experiences.
As a partnership development specialist supporting public and private schools, she has facilitated professional learning sessions focused on topics such as student engagement through technology, diversity, equity and inclusion topics, improving teacher instruction, enhancing administrative support of teachers, increasing student achievement through research-based instructional strategies, and using data to inform instruction. She received her Bachelor of Arts degree in Business Administration from Michigan State University.
Jeannie has witnessed the impact IGNITE can have in helping schools and students design their own peer-to-peer program to support ALL students learn, grow and belong. Additionally, she loves learning and encouraging students to dream and live life to its fullest. It wasn't until her late teen-age years someone instilled in her that dreams can come true, and ever since then you can catch her mountain biking a trail, knitting a hat, or traveling the world with her family.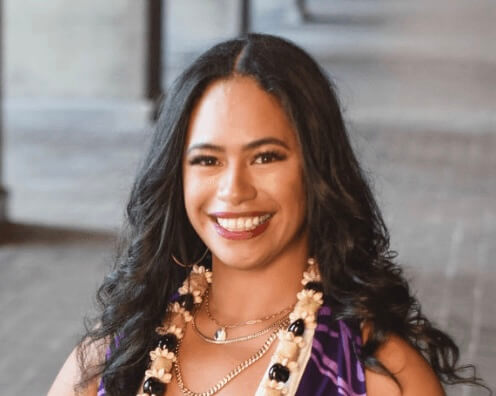 Meet Janilla Augofie also known as NiNi.
Nini was raised in Federal Way, WA & is a graduate of Federal Way High School, where she prides herself on being Eagle Alum. Being mentored in the program, her leadership skills grew not only in her school community but in her life journey. With ignite enhancing Federal Way's community, Nini's 2014 graduating class earned 11.2 Million dollars in scholarships for higher education.
Being a part of that pot, Nini attended and graduated from the University of Washington where she Double-majored in Medical Anthropology and Global Health & American Ethnic Studies, all while being a Flight Attendant. If you meet her she'd probably tell you that the sky is not the limit and to aim for the stars.
Nini is now a part of our Marketing Team and loves being a Coach. She is passionate about equity in education and reaching underserved communities involved with the schools Ignite Partners with.
In Nini's spare-time she loves to write, read, roller-skate and cook. If she could do it all with family she'd prefer it that way. (She's the oldest of 11 and to say the least she's very family oriented).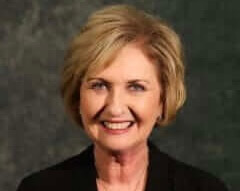 Residing in Lufkin, TX. Vicke Evans is the Gear Up Director that has partnered with Ignite for over 11 years. Vickie has published a cookbook and has 10 grandchildren. She always knew she wanted to be a teacher. She was an elementary school teacher for 23 years, a middle school principal for 13 years, was recognized as Principal of the Year, and has spent the last 9 years administering GEAR UP grants for Lufkin ISD.
Lufkin ISD has been a part of the IGNITE Nation since 2009. IGNITE has trained over 2,000 mentors for Lufkin High School and Lufkin Middle School. More than 85,000 students have been impacted by IGNITE mentoring.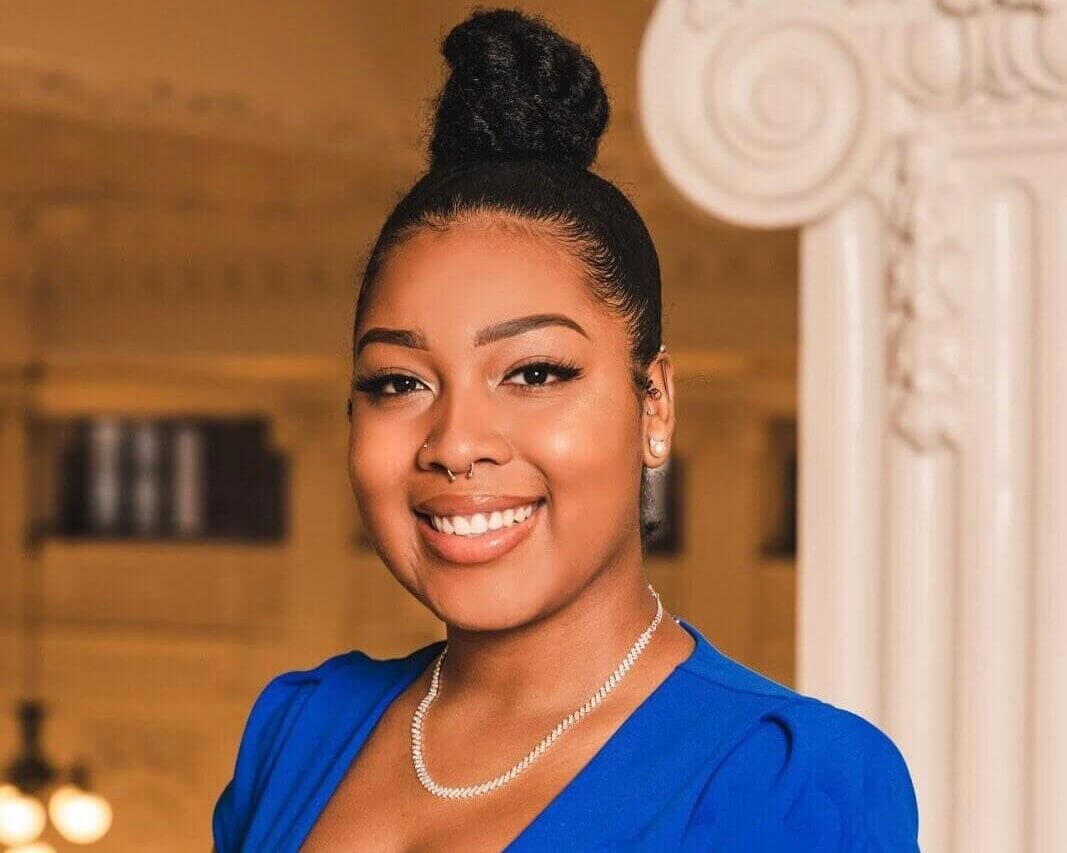 Meet one of Ignite Nation's Lead Trainers, Alanna "Coco" Bates-Carector. Coco is a graduate of the University of Washington with a B.A. in American Ethnic Studies and Master of Education at Pacific Lutheran University.
Ignite has had the honor to grow with Coco for 7 years, creating a family-tie. She has been amazing to watch grow into an amazing friend, coach, and teacher. She thrives in her role as a teacher and has a passion for equity in our education system alongside self-expression.
When she's not out wearing a cape, you can find her rollerskating with a paintbrush, because oh does she love painting. & When she's not doing that she values spending time with her family and community, preferably while on a plane heading somewhere she's never been.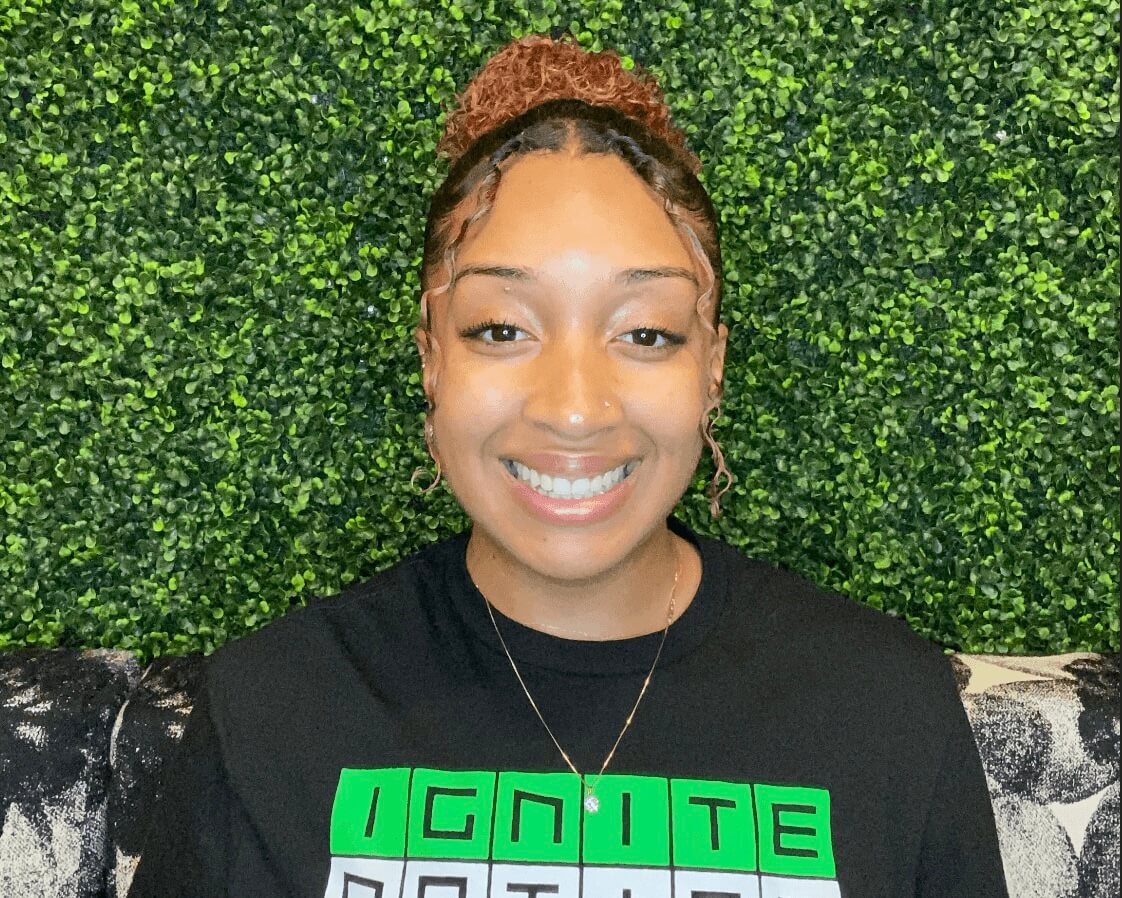 Meet another one of Ignites lead trainers Aliyah Carector. (Yes, Coco & Aliyah are sisters. There's nothing like an Ignite family without siblings.)
Aliyah graduated from the University of Washington with a B.A. in American Ethnic Studies.
Over the last 8 years Aliyah has continuously partnered with Ignite working with students and faculty across the country. She brings depth, fun and so much joy to Ignites culture and team. One day she hopes to somehow unite her two passions and use fashion to uplift youth with her own Fashion Brand. Aliyah lives her life embodying the values of compassion, determination, and resilience. Values that Ignite are proud to watch Aliyah thrive with.
In her free time when she's not being a fashionista educator she enjoys boxing, singing, and traveling especially where it's warm & tropical.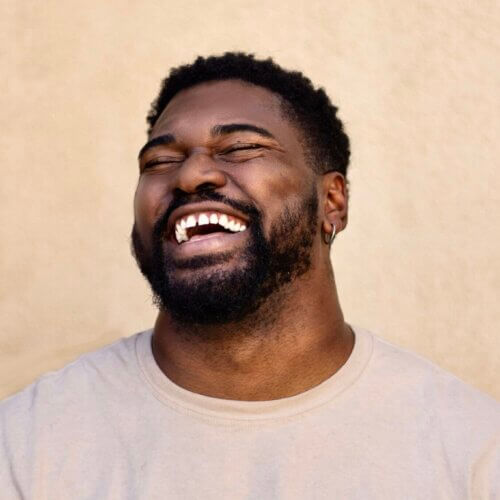 Everyone meet Mr. Myles Rice. He wears his heart on his sleeve and it's no wonder that he hails from Houston, Texas. A true southern gentleman.
Myles graduated from the University of Washington; Double-Majoring in Fine Arts & American Ethnic Studies with a focus on Black Culture, all while being a Defensive Line-backer on the football team. He's no stranger to hard work & dedication.
Myles joined Ignite enhancing the work with his reverence and eye for visuals. He loves all avenues of art and creative expression. It is his passion to give back and pay it forward in our school communities, he aspires always to do so by doing it with love.
In his spare time he loves to play basketball, and when he gets the chance he loves to travel. (Probably with a basketball in his suitcase)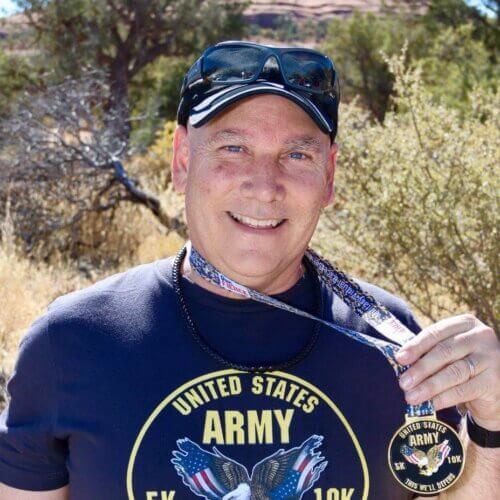 A master storyteller, world traveler and global citizen, Sven is an experimentalist that finds purpose in adventure and connection through people of every culture. With a master's degree in International Affairs, he has traveled to over 80 countries and all 50 states. His professional experience in the US Military, K-12 education, and technology & healthcare industries, has led him to become an international leader, speaker, adjunct professor, and author.
Most famous for surviving 15 near death experiences, to include a diving accident that left him a blind quadriplegic before a miraculous healing, he is an inspirational and effervescent speaker that inspires other to live in courage and resilience.
Sven currently resides in Phoenix, AZ as a Professor at Grand Canyon University. He has been an Ignite consultant and trainer since 2004 and has inspired more than 200,000 students across the nation.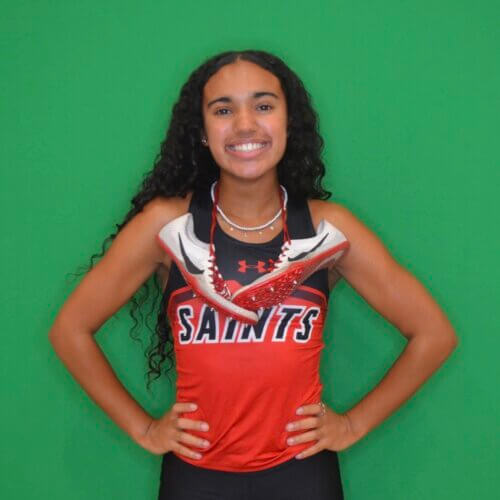 Everyone meet Alisha Saucedo who goes by Ali. She is a breath of fresh air and has been a part of Ignites Program since she started as an executive mentor as an upper class-man. She is a 2021 Thomas Jefferson High School Graduate.
At Thomas Jefferson, Ali was the captain of the girls basketball, track and cross country team. Leadership has always been a central part of her life through school and extracurriculars.
Ali currently attends Saint Martin's University studying Secondary Education and Race & Ethnic Studies. She hopes to become a high school leadership advisor someday to give back the same life changing experiences and lessons she learned through Ignite & her leadership journey.
Ali is an Act Six Scholar and Track/Cross Country Athlete at Saint Martin's University. She's actively involved with communities on campus, driven by her love for community & value for inclusivity.
She's passionate about environmental studies, social justice and family, here at Ignite we look forward and are humbled to work with great leaders like Ali.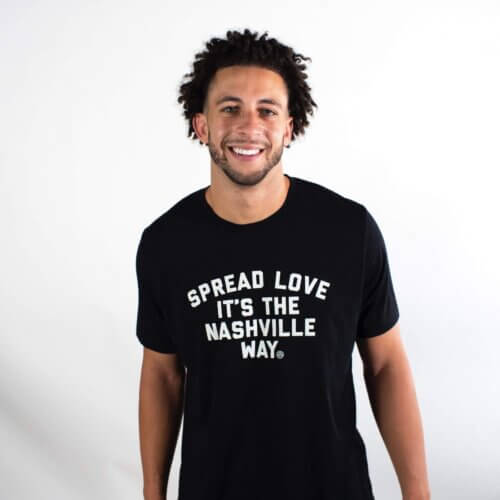 As a former collegiate athlete and NFL hopeful his life has been anything but easy. He has turned his understanding of overcoming obstacles into a message of hope.
Tevin continues to write his story of overcoming adversity and work through the midst of his pain. He has spoken with over 250,000 people in the past 4 years and is currently writing a book and getting started on publishing his story.
His ability to connect with youth, and personal issues of dealing with diversity has made him the perfect partner for our Power Within event. Tevin is passionate about making an impact on the suicide epidemic and bringing awareness and help to the mental illness crisis. He started a nonprofit, 'The Hope and Love' in 2017. This movement has touched thousands of kids connecting them with resources, help and counselors.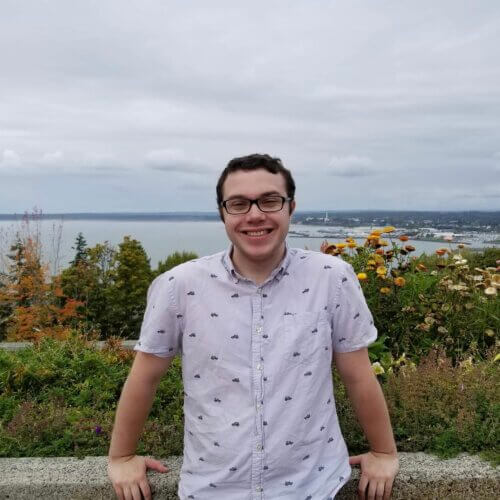 Brandon leads the team that makes the magic happen. He is the lead editor and producer for Ignite's training videos for staff and students delivered through our online training system, and SPARK lessons. Brandon has professional experience in video editing and directing which he also loves to do in his free time.
Brandon recently graduated from Western Washington University with a degree in Sociology and a minor in Film Studies. He looks forward to continuing to use his skills to improve the culture of your school.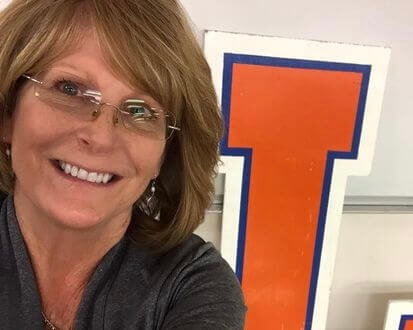 Residing in Lakewood, Wa. Marcy was the lead staff advisor for Ignite at Lakes High School in the Clover Park School District for 9 years. Marcy also served on the school culture team 2005-2008 implementing the Ignite Advancement System of creating shared beliefs for staff, and developing a schoolwide touchstone "The Lakes Way!"
Married to Marty Schaffer, who is School Board President for CPSD, education partner for Franklin Covey and a mentor to hundreds of young men in the CPSD over the last 10 years. The Schaffers have 3 beautiful daughters and 5 grandchildren. They spend her free time boating, and traveling with their goldendoodle. The Shaffer's are known for their hospitality and life-giving way of uplifting all that are blessed to be part of their family and extended family.
Ignite has worked with Lakes ever since. Every year for 20 years, Ignite has trained 120 HS mentors and executive mentors supporting 600 incoming freshmen. Lakes continues to serve as one of Ignite's model schools.
Let's Stay Connected
Connect with Ignite Nation to receive weekly insights on student empowerment and improvement culture.